About TONOMACHI LifeScience Cluster Division
"KING SKYFRONT", an International Strategic Zone, is located in the Kawasaki coastal area. This area has been creating new industries from the world highest standard R&D especially related to life science fields such as drug discovery, drug discovery support, regenerative medicine, and medical devices. Since "KING SKYFRONT" is across Tama river from Haneda Airport and possesses geographical advantage, it would showcase Japanese cutting-edge technologies to visitors from all over the world.
In addition, at KING SKYFRONT, large-scale national research support programs such as "Center of Innovation Program (COI STREAM)", "Research Complex Program" and "Program for Forming Regional Innovation Ecosystems" have been adopted and many fruitful results are being produced. With these achievements and the adoption of the "Startup Ecosystem Tokyo Consortium", it has become a noted innovation zone from all over the world.
This division was established in 2020 to make this KING SKYFRONT a place where more talented people could gather and create new businesses. Through R & D, commercialization support and human resource development, various business players from industry-academia-government and financial institutions aim to create a notable area that produces cutting-edge technologies and businesses by cooperating and co-creating with each other.
Division Profile
Date of Foundation: April 1, 2020
Organizer: Michihiro Tsuchiya
General Manager: Kenji Takanashi
Office Location: Life Science & Environment research center(LiSE)1F
Message from Organizer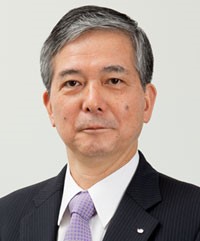 I am Michihiro Tsuchiya, organizer of the TONOMACHI LifeScience Cluster Division, Kawasaki Institute of Industrial Promotion.
This division was established in April 2020 to develop KING SKYFRONT into the world-class life science cluster and to form an ecosystem in which innovation is created one after another in this region by further activating KING SKYFRONT's R&D and business activities.
This division will collaborate and cooperate with Kawasaki City, which has been working on infrastructure development in this area and supporting various activities of companies and organizations. In addition, through research activities, commercialization support and human resource development by multiple players from industry-academia-government and financial institutions, it will carry out city development that creates cutting-edge technologies and values.
We have four scientists with plentiful experiences in pharmaceutical R&D at pharmaceutical companies in this division as innovation producers and innovation managers who assist me. Most of them have a lot of overseas experience with Ph. D. and some of them have an MBA or experience in government.
Our operation staffs are also made up with versatile members – some have administrative experience in Kawasaki City and others have experience in venture companies or experience in studying abroad and working. These two specialist and operation lines work closely together and develop KING SKYFRONT.
The mission of this Cluster Division will be fulfilled by overcoming the COVID-19 pandemic and utilizing my network and top management experience so that the members of this division can fully demonstrate their abilities.
Thank you for your cooperation.